Providing Financial Planning Services in 
the Soundshore Region of Westchester
Based in Larchmont and also serving clients in Mamaroneck, Rye, Scarsdale, New Rochelle, Harrison, Pelham, and Bronxville.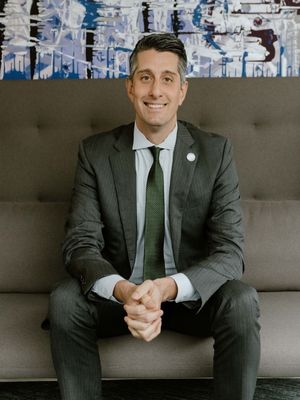 Pat Haggerty
Founder, Larchmont Wealth Management
I am Pat Haggerty, the Founder of Larchmont Wealth Management (LWM), and a Larchmont resident. I began LWM because I believe that financial planning and management has become inefficient for the individual investor and I intend to provide a better way for investors in my community to build wealth.
With 18 years experience as a financial advisor, I have seen how challenging it can be for people to take control of their financial plans and I've also seen how dramatically the future can improve by creating a plan and using it as the map towards these goals
I create retirement strategies, risk management plans, long-term investment plans, tax reduction strategies, and estate plans. I also provide access to pre-IPO offerings, and tax-advantaged products for Accredited Investors and guide clients through the process of how to deposit restricted stock.
I grew up in the Allegheny Mountains of West Virginia, and after earning a degree in finance from the Trulaske School of Business at the University of Missouri moved to New York to pursue a career as a financial advisor. With my wife (Liz) and two children (Bridget and Brendan), I love living in Larchmont. I am a passionate supporter of March of Dimes, the charity fighting for the health of all moms and babies.
Licenses held:
Series 65 Uniform Investment Advisor
Series 24 General Securities Principal
Series 7 General Securities Representative
The trees on the LWM logo are the "Larch" tree that Larchmont is named for. Although they are conifers, Larches are deciduous trees that turn vibrantly gold and lose their needles in the autumn; an adaptation that allows the Larch to grow in climates where other trees cannot. A person's financial plan must adapt to grow in this environment in the same way.
Let me show you how simple it can be to execute a financial plan that is designed to build your wealth and protect your future.
Schedule a free consultation.
Meet for a comprehensive review of your current finances and future goals, and then implement a plan that helps you reach those goals.
Take comfort in knowing you've finally taken control of your financial future and that you have me in town to help keep you on track.