Wealth Management Services
Let me show you how to simple it can be to execute a financial plan that will build your wealth and protect your future. Together we will choose the tools and strategies that fit your needs and objectives, and I will help you implement a plan designed to give you control of your financial future.
Wealth Management Services

Wealth Management
I will work with you to map out the right investment plan for your family that will help you reach your financial goals. With access to a wide array of financial products such as Mutual Funds, Unit Investment Trusts, Bonds (Corporate, Municipal, Government, etc), Alternative Investments, Stocks/Options, and more, together we will implement solutions that fit your specific investment goals and style.

Educational Savings Plans (529 Plans)
A 529 plan is an investment vehicle that allows you to save for future higher education expenses for your children with significant tax benefits for you. Recent legislation expands the types of expenses that qualify so the benefits are even greater. I will show you how easy it can be to implement 529 plans and put them to work for your family.

Retirement Plans for Small and Medium Businesses
From administration to paperwork and compliance, I provide full-service retirement plans with a high standard of fiduciary responsibility for busy business owners who are interested in taking advantage of the significant tax advantages that these plans offer.

Retirement benefits for first responders (Police, Fire, VAC) can be complicated. For example, you may not be eligible to receive social security and your retirement system may be your only source of retirement income. As you run towards danger, putting your life on the line for others, let me show you how to make sure your retirement plan is secure.
Powerful Partnerships for Your Financial Future

Through partnership with SternAegis, select private equity, investment banking and special purpose vehicles available to accredited investors. The SternAegis management team is committed to financing ventures that can potentially realize above-average returns for investors able to accept above average risk.

Quantitatively pinpoint risk through Riskalyze, which offers technology, objectively calculates a client's true tolerance for risk for client & portfolio risk alignment.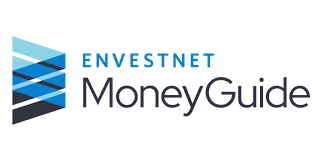 Financial planning with MoneyGuide, with power and guidance that lets you meet your goals.
Schedule a free consultation.
Meet for a comprehensive review of your current finances and future goals, and then implement a plan that helps you reach those goals.
Take comfort in knowing you've finally taken control of your financial future and that you have me in town to help keep you on track.